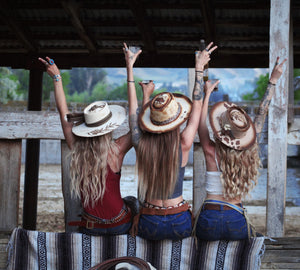 TCB
Specializing in Custom Hand Burned hats since 2021, The Copper Bronc has been recognized by Western Magazine for our detailed designs and ability to do custom pieces. We thrive in creating hats that tell your story the way it was meant to be told.
Bold, Original & Proud
We take pride in our originality and will always thrive to live life outside of the buckin chute, like the Bronc's we were born to be!
All of our designs are hand created and hand burned. Unless a design specifically created by TCB, we have never made the same design twice, creating a completely unique custom hat for YOU that you will never find anywhere else.